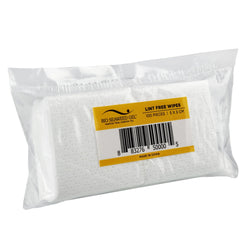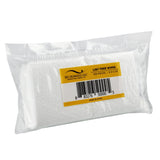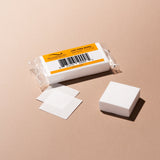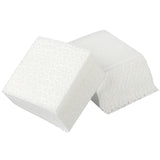 Ideal for nail preparation, nail polish and gel polish removal and as a finishing cleanser wipe. Lint-free material cleans without leaving behind any fibres. Soft, absorbent and sanitary. Also use to clean and sterilize metal tools and product brushes.

100 piece per package

100% Non-woven cotton 
Individual size 5 cm x 5 cm
Way better than cotton rounds!
These were perfect when doing my first at-home gel manicure.
Good day Nicole Mitchell
Thank you for your feed back on Lint-Free Wipes
We are so excited to hear you think it is a very handy prep product.
Greetings Fran,
Thank you for taking the time to review our Lint-Free Wipes.
We are glad you are using them for everything in your home salon!
Leaves no debris on the nail and absorbs nicely!
I love to use lint-free nail wipes to either wipe the tacky base that gel polishes leave, or simply to cleanse my nail with rubbing alcohol to remove any leftover oil on the nail plate. I have tried other lint-free wipes in the past, and these are definitely my favorite! They truly don't leave any debris behind on the nail plate.
Hello Halina,
Thank you for your feedback on our Lint-Free Wipes.
We are happy to hear that you enjoying our product and that it has become one of your favourites!