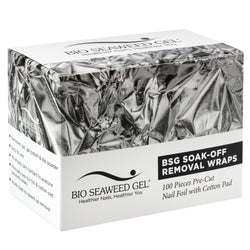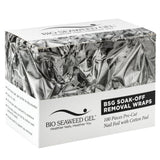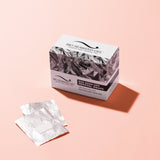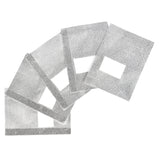 Ideal for all types of nail product removal including polish, gel and dip powder.
Holds heat to speed up removal.

Simply saturate cotton pad with 100% acetone, wrap and soak each individual nail.
Easy to use, pre-cut nail foil with cotton pad wraps to prevent leaks.
Minimizes skin contact to acetone. 

100 piece per box

100% cotton and aluminum foil 
Individual size:
7.5 cm x 9 cm foil
2 cm x 3 cm cotton pad 
Acetone not included. 
Best way to remove
I have tried different methods of removing gel but this the best way. Use with acetone and leave on fingers 10 minutes, just comes right off
Hi Jenny,
Thank you for your feedback on Soak-Off Removal Wraps.
We are so happy to hear you think this is the best way!
Easy to Use
Quick and easy to use, even for beginners!
A Staple for Gel Polish
The easiest, most convenient way to remove gel polish! Love them!
Convenient
I like this convenient product. It's mess free. would like the cotton just a bit bigger for more convenience.
A must have!
These are so convenient and make my life so much easier when removing gel polish. It saves me so much time instead of having to individually place a cotton ball and cut out a piece of tin foil for each finger. And they really work at removing all the polish!